H2Ocean Reverse Osmosis Water Maker
YOUR FRESH WATER SOURCE FROM THE SEA!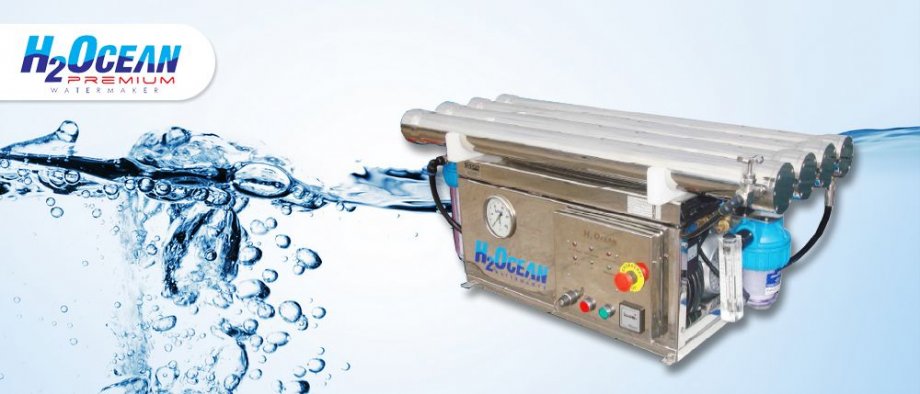 H2Ocean Water maker is a system operated by high pressure and converting the sea water into sterile fresh water with reverse osmosis method. Two different series as PREMIUM and ECO, consisting of 10 different models, the production capacity of H2Ocean Water Makers is 90 lt/hour, 120 lt/hour, 180 lt/hour and 240 lt/hour. It has the state of the art technology Dow Chemical membranes and 2 stage pre-filtering system. In addition, the device automatically stops operating due to the membrane protection system against sudden pressure rises and high pressure protection system against sea water failure when a problem is experienced. The noise problem which is one of the biggest problems in high pressure systems has been removed with vibration wedges place both underneath the engine and the base of the device. During the installation of the device, it is adjusted for once by the service technicians. In subsequent usages, the pressure adjustment is automatic, it does not require readjustment.
All models are certified, guaranteed for 2 years.
Please Click Here for Eco and Premium Model..
---
CATALOG
(pdf)
TECHNICAL DOCUMENTS
(pdf)